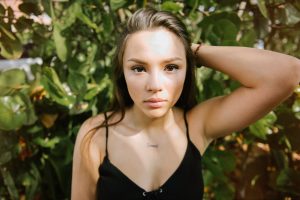 Abortion is a permanent decision that terminates a pregnancy. While the physical risks are often discussed, recent studies are finding that there are mental health risks involved as well. 
If you're facing an unplanned pregnancy and considering abortion, it's essential to understand how this choice might impact your mental health. Read on to learn more. Or, if you're looking to speak to someone in person about your pregnancy options, contact Next Step Pregnancy Solutions and Services. We offer a caring team who are ready to answer your questions, listen to your concerns, and provide information in a non-judgmental environment. 
How Abortion Can Impact Mental Health
Every woman is unique and will react differently to abortion. However, many women find that, despite immediate feelings of relief, difficult emotions can occur days, weeks, or even years later. 
According to a report by the American Psychological Association's (APA) Task Force on Mental Health and Abortion (TFMHA), "It is clear that some women do experience sadness, grief, and feelings of loss following termination of a pregnancy, and some experience clinically significant disorders, including depression and anxiety." 
Another study confirms these findings and states that women who underwent an abortion described "deep feelings of loss, existential concerns, and declines in quality of life. More specifically, common negatives included feelings about termination of a life, regret, shame, guilt, depression, anxiety, compromised self-appraisals, and self-destructive behaviors." 
Next Steps
Finding out you're pregnant can cause so many different emotions to surface, and maybe you feel alone in this. We understand, and we're here for you. If you need someone to talk to about your pregnancy options, or if you're looking for no-cost community resources and referrals, contact us today. Our team offers all this and more, and we look forward to connecting. Contact us today to schedule a no-cost, confidential appointment.